Cassandra Marcella
About: I teach Instrumental Music, and this is my 23rd year teaching. From 2016-20, I was teaching at both Carrigan Intermediate School and West Haven High School. In 2021, I began teaching full-time at Carrigan.
Hobbies: I love sports and music (baseball and football are definitely my favorite sports); There will always be a special place in my heart for West Haven High School Football. Our band had a great relationship with our team at the high school, and our players and coaches were some of our biggest supporters. On Saturdays I root for Clemson and on Sunday for the New York Giants; I'm a diehard Boston Red Sox fan, and while others may feel that Disneyland is 'The Happiest Place On Earth', for me it's Fenway Park! #BostonYoureMyHome; I also enjoy watching UConn basketball and the Boston Celtics, and during those few bleak months when there's nothing on but hockey, I root for the New York Rangers; I'm a saxophone player by trade, but as instrumental music educators we also must know how to play flute, clarinet, trumpet, French horn, trombone, tuba, and percussion etc. Jazz and country music are my go-to genres, but I also enjoy classic rock, and I'll travel to the ends of the earth to follow the Dave Matthews Band.
Fun Facts: I'm a Westie born and raised! I'm a 1989 graduate of Savin Rock Community School (grades K-6), a 1991 graduate of May V. Carrigan Middle School (grades 7-8) and was Band President and Salutatorian of West Haven High School's Class of 1995. I am very proud to have been hired to work in my home district and as an added bonus, I am now fortunate enough to work with so many of my former students and fellow Westies: Michael Bartone, Jennifer Iuteri-Bowerman, Kelly Marchitto, Lindsey Marmelstein, Kayla Pirelli, and Aaron Vaughn; I LOVE SCOOBY DOO! And Marvel Movies; I have a wonderful group of family, friends, and loved ones, for whom I am eternally grateful, and a neurotically high maintenance Black Lab, named Coltrane, who is my whole world.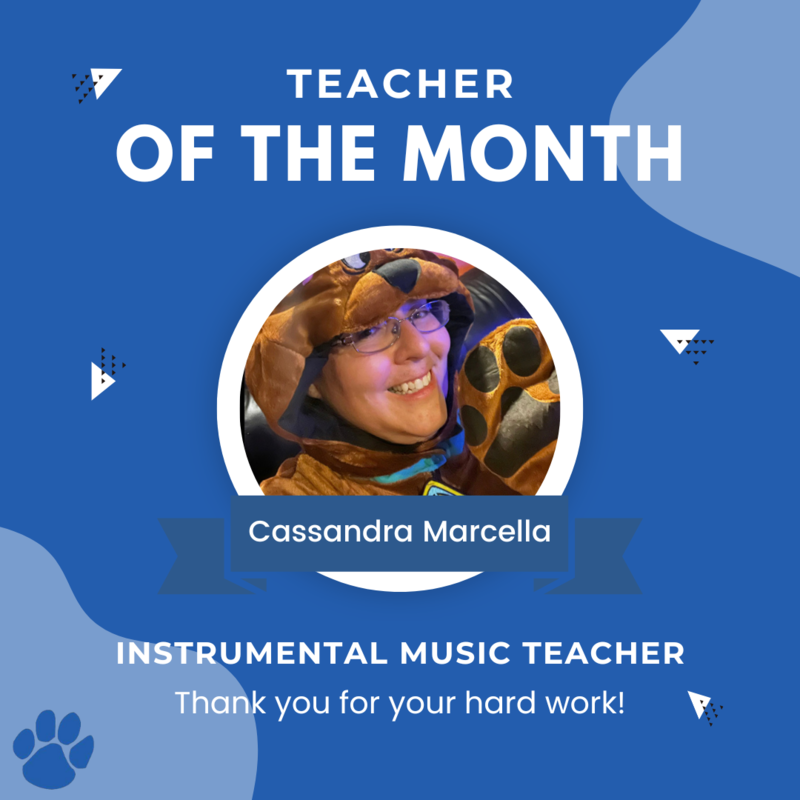 ---
Jamey Sitro
About: I teach 5th grade math and science. This is my 25th year teaching and my 13th at Carrigan.
Hobbies: Watching sports (especially football and baseball), spending time with family and friends, playing ping pong, traveling, hanging out with my dog Tilly, cooking, doing things around my house (yard work, home improvements, etc.), and watching my daughter perform in her school musicals.
Fun Facts: I am an avid Dallas Cowboys and New York Yankees fan; I love going to Disney World; my sons and I have a goal to one day visit every MLB ballpark (we are halfway there); my wife and I watch every episode of Jeopardy.